Practicing Poverty Before the "Great Reset" Hits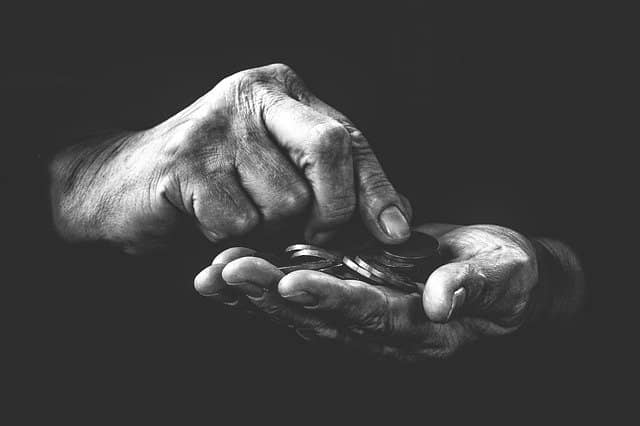 Practicing Poverty Before the "Great Reset" Hits
Practicing Poverty is my attempt to encourage you to prepare for a future where "regular" people will be routinely locked into their homes, quarantined, and experiencing the "Great Reset" by practicing poverty.
By regular people, I mean you and me.
Most of the world was forced to practice poverty over the last 18 months.  Some places around the world, especially Australia, are still locked down beyond anything reasonable.
Practicing Poverty is a rough guide that teaches you how to live a simple life, how to live below your means, and how to live a life of virtue.
Since we can't be sure what the future holds, we better get ready. Practicing poverty will help you prepare for the time when we're living paycheck to paycheck and we're just trying to survive.
"According to the research, 54 percent of consumers in the U.S. (125 million U.S. adults) are living paycheck-to-paycheck, with 21 percent of this population struggling to pay their bills, meaning they have little or no money left over after spending their income."
~ https://www.prnewswire.com/news-releases/nearly-40-percent-of-americans-with-annual-incomes-over-100-000-live-paycheck-to-paycheck-301312281.html
I've known a few responsible people during my life who managed to save money, but I'm not one of them.
If you want to make sure that you have no assets, all you need to do is have three divorces.
I can guarantee that you will not have anything left over to invest.
For many people, we are already practicing poverty, we just don't know it yet.
Financial anxiety has been a concern since the beginning of recorded history.
Seneca the Younger (in Lucius Annaeus Seneca) was a Roman Stoic philosopher, statesman, orator, and one of Rome's leading intellectuals.  Seneca was also a tutor and advisor to Emperor Nero.
About 2,000 years ago, Seneca talked about the crippling effects of economic uncertainty.
Practicing poverty is an exercise to demonstrate how worrying about money for superfluous consumption is a waste of life.
He pointed out that our financial fears seem to be overblown and relatively removed from the reality of most of our actual economic situation.
"It is precisely in times of immunity from care that the soul should toughen itself beforehand for occasions of greater stress, and it is while Fortune is kind that it should fortify itself against her violence. In days of peace the soldier performs manoeuvres, throws up earthworks with no enemy in sight, and wearies himself by gratuitous toil, in order that he may be equal to unavoidable toil." ~ Seneca